Water Edge
Those who live on the surface did not realize what had happened.
And, if all goes well, they never shall...
When a mighty wave split a strange ship asunder, its strange toxic cargo seeped into the ocean, creating unnatural monsters resembling a cross between fish and objects, The Garbage Beasts.
Many fish believed all was lost…
…That is until one fish brought hope.
This fish spotted a kitchen knife lying in the wreckage of a ship. It realized that, with great effort, it could hold the knife's handle in its mouth, allowing it to slash at those who would harm the sea.
Now, the era of The Bladed Fish is born!
This era will continue until The Garbage Beasts are slain...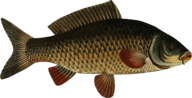 Water Edge is a TTRPG about fighting against pollution and saving the ocean.
Players play as a fish that has scavenged a blade from the sea floor and set out on a quest to destroy the Garbage Beasts. However, being a warrior fish isn't easy, as the blades you're using were not designed for you, making keeping hold of them a constant challenge.
In Water Edge, players have to manage two specific stats. The first is Survive, which tracks your fish's physical health and ability to continue on your quest.
The second is Slip, which represents your grip on your weapon. When this falls to zero, your blade slips from your mouth, leaving you defenseless until you can scavenge a new one from the seafloor.
Whenever your fish takes damage, you get to pick which of these two stats they remove points from. Do you harm your body to hang on to a powerful weapon, or do you weaken your grip and risk becoming defenseless during a crucial moment?
Water Edge also features a powerful Advantages and Disadvantages system that allows you to exploit every facet of the ocean to achieve victory. Outside of battle, Advantages can be cashed in to heal yourself, or you can damage yourself to remove Disadvantages you no longer want, giving you a massive variety of tactical options.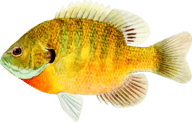 The Game Includes:
Over 30 Pages
17 Example Weapons
12 Example Monsters
The Download Includes:
Rulebook
Character Sheet
Weapons Sheet
Purchase
In order to download this book you must purchase it at or above the minimum price of $9 USD. You will get access to the following files:
Water Edge Character Sheet.pdf
126 kB
Exclusive content
Support this book at or above a special price point to receive something exclusive.
Community Copy
Found in a shipwreck!

[If you can't afford the game, take a free copy]