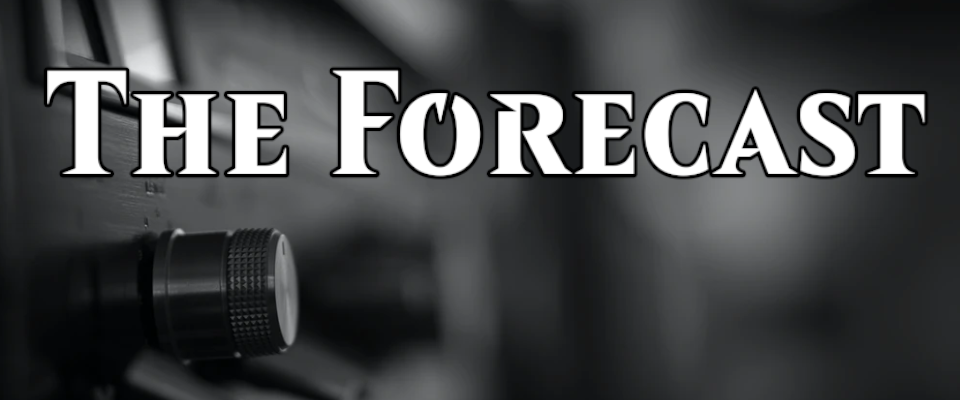 The Forecast
A downloadable Journaling Exercise
The Shipping Forcast is a British institution.

For years, the program has been informing sailors about the state of the sea around the UK. Warning them of everything from large storms to heavy fog.
However, the show isn't just popular with mariners. In fact, it has a massive cult following, with people from all walks of life tuning in every evening to listen to the broadcast.
The Shipping Forecast uses a unique shorthand to convey the weather information and this shorthand gives the broadcast an almost hypnotic rhythm.
Weather is an often overlooked part of the ttrpg and word-building experience. But it can be a really useful thing to consider when making your worlds.
Weather can set the mood, present interesting challenges to adventurers, and help you think about the people who live in your setting.
The Forecast is a simple journaling exercise that helps you make Shipping Forecast style weather reports for your setting.
You need:
-Deck of cards
-D6
-Writing implement
-Recording device (optional)
Purchase
In order to download this Journaling Exercise you must purchase it at or above the minimum price of $5 USD. You will get access to the following files: