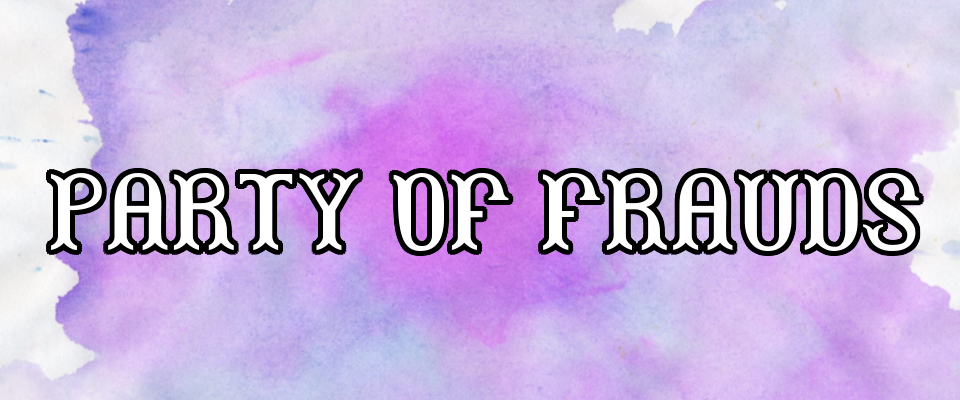 Party Of Frauds
Party Of Frauds is all about asking the right questions!
Put your deductive reasoning and roleplaying skills to the test as you try and work out who the other players are roleplaying as, all while trying to separate the truth from the lies!
Party Of Frauds is a casual, easy to set up, roleplaying party game for 3-10 people.
It can be played with stuff you already have lying around your house!
To play, you need:
- Hat/Bowl
-2 Sets Of Tokens (or a way of assigning roles)
- One Phone or Tablet per player (Can be played with magazines or books as well!)
- A way to keep score (Phone/Tablet or Pencil and Paper)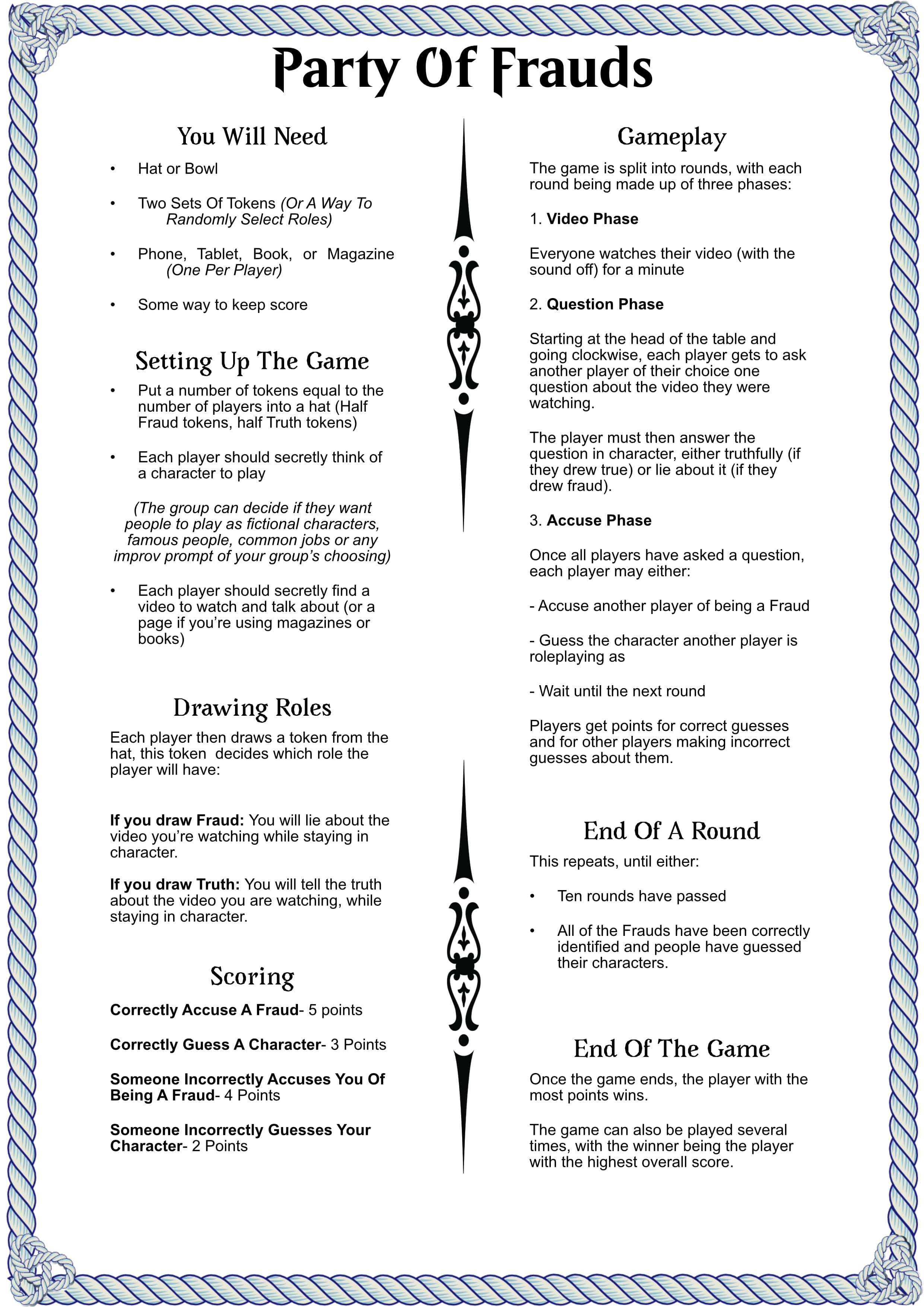 Download
Click download now to get access to the following files: