Channel 36: The Voidcaller
A downloadable broadcast intrusion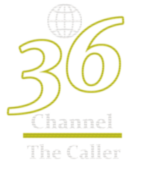 The job sounded so simple. The local television station, Channel 36, needed a night supervisor. Someone to make sure the station's pre-scheduled late-night broadcasts ran smoothly.

You were new in town and needed a job, so the whole thing sounded too good to be true. All you had to do was watch the monitors and press a button every couple of hours. Sure, the late-night shows aren't great, being a mix of cheap local-access stuff and borderline ancient sitcoms and movies, but it's better than working retail.
However, you're finding that the job wasn't as simple as it sounded. Every night, after the station's pre-scheduled night content begins, someone— or something— hacks the station and takes over the broadcasts. These intrusions cause strange, unsettling things to be shown on the channel.
Still, you need the money, and part of you feels compelled to work out what's going on with the strange broadcasts. You're determined to stick it out for the sake of morbid curiosity, if not your need for coin alone.

But curious as you are, whenever the hacked broadcasts start up, you can't shake a sick sense of uneasiness. Part of you wants to run. Part of you wants to escape this town altogether.
However, you've found a way to endure the nightly broadcasts using an old soda bottle and an even older tub of toothpicks you've discovered in the station break room. Whenever the broadcasts start, you busy yourself by stacking the toothpicks on top of the bottle to help you focus and block out the negative images from the broadcasts.
Channel 36: The Voidcaller is an analog-horror solo-journaling TTRPG inspired by broadcast intrusions.

Step into the shoes of local TV network Channel 36's newest intern as you try to solve the mystery behind a series of strange broadcast hijackings.
Every night, you'll try to hold your nerve by stacking toothpicks on top of a soda bottle as the broadcasts subject you to new horrors.
As the game progresses, you'll have to make a choice. Will you fight the horrors, run from them, or become one with them?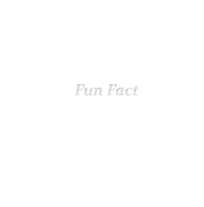 To play, you will need:

• Empty bottle
• 15-30 Toothpicks
• Tarot Deck
• Pen And Paper
Purchase
In order to download this broadcast intrusion you must purchase it at or above the minimum price of $6 USD. You will get access to the following files:
Channel 36 The Voidcaller.pdf
13 MB
Exclusive content
Support this broadcast intrusion at or above a special price point to receive something exclusive.
Community Copy
If you can't afford a copy, take a free one.